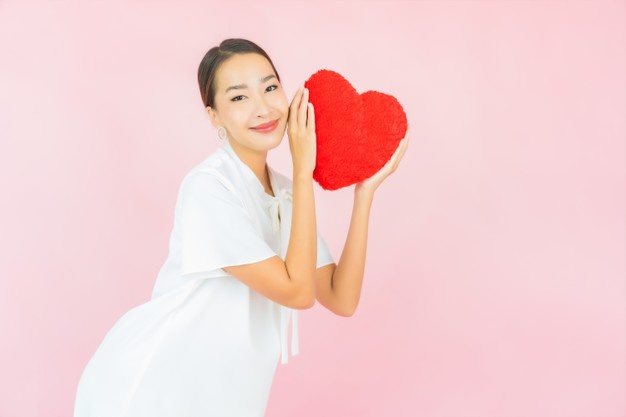 13 Online Dating Tips Singles Should Keep in Mind
Have you gotten tired of waiting for your 'special someone"?
Well, it's time to take matters into your own hands. While life as a single has its own rewards, it becomes frustrating at times when there is no one to share your life with.
At times, we all feel the need for a lasting, fulfilling relationship.
As we set off in search of such relationships it is important to avoid destructive myths on dating and relationships so many of us have built over time.
Here are some online dating tips singles should keep in mind:
Tip 1 – Get Clear On Your Misconceptions About Dating
First and foremost, it is crucial to get clear on all the myths or misconceptions about dating and relationships.
Let's face it; dating can be intimidating. Even if you are confident and comfortable with yourself, the thought of presenting your best self and being vulnerable with a stranger is daunting.
It can also be disappointing as you go through dates and feel you don't connect with anyone.
Perhaps you struggle with shyness, or you have had a bad dating experience. Whatever the reason is, get past your nerves and believe in the process.
Just put your best self out there and enjoy your interaction with a new person.
Tip 2 – Create A Positive Energy
There is no wonder that the Law of Attraction is real; we are naturally drawn to positive people.
"Studies have proved that when we feel someone's positive energy, our brain mirrors those feelings"
We all love feeling that positive energy, especially from others. So, be positive and give dating a try; you will surely attract positive people.
Tip 3 -Know What You Want
Dating works well when you know what you are looking for. Are you interested in casual dating or looking for a committed relationship? Perhaps you're just looking to meet new people. Get clear on what you want.
 Think about the type of relationship you are looking for and the qualities you want in a person. 
Once you know what you want, it becomes easy to go through people's dating app profile and find the right person who aligns with your dating goals.
Tip 4 – Know what real love is
It's not about getting someone to think you're good enough for them. It's about finding someone you can stand to spend a ridiculous amount of time with. It's about finding the puzzle piece you fit with and the Ernie to your Bert. 
Speak up and be authentic, connect over your dreams and goals, and evaluate if you two are a values match. 
If you're bored out of your mind at the local bar on Saturday night, you're probably not going to meet anyone there who's going to liven up your evening.
Instead of downing an extra cocktail to numb the ennui, think of somewhere else whose company you might enjoy next weekend.
Tip 5 – Make A Good First Impression
Though it seems obvious, making a lasting first impression is important. Look your best. Take time perfecting your appearance before you go out.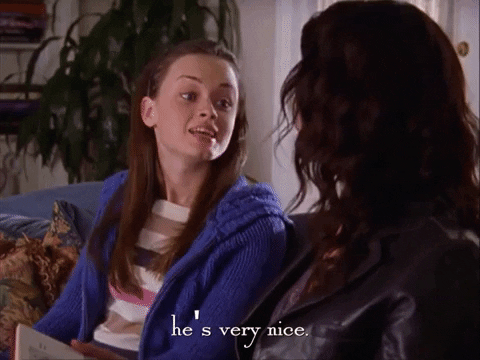 Making a good first impression is also about being friendly and confident. 
Even if you struggle to be confident, fake it till you make it.
When it comes to dating outfits, there is no hard-and-fast rule. But you may go wrong with a dark jumper, trousers, or smart jeans. 
Wear what you are comfortable with. 

Tip 6 – Set Your Own Pace
Now that you are dating someone you never knew before, move the relationship forward at your own pace
There is no need to adhere to any unspoken rules on how fast or slow to move. Whether it takes a few months or a few years, there is no definitive "right pace"
If you're looking for a meaningful relationship then avoid one-night stands. These may seem enticing to some, but are they worth sacrificing a meaningful relationship?
Many singles believe that they can enjoy one-night stands and still keep their hopes up for deep relationships. Well, the Law of Attraction says, 'You get what you put out.'
If you get involved in casual relationships, you shut your doors to finding someone who values love and is a better match to you in long term.
Tip 7 – Don't Advertise Your Dirty Dating
When you are dating, it is advised to set your negativity aside and present your best self.
No matter how bad or funny your baggage is, don't air your negative talks. Just think how you would feel, listening to their negative talks.
Negative stories will not make you come across as "interesting", quite the contrary. So avoid saying unkind or critical things about others e.g. your ex for example.
Tip 8 – Know your worth
Stop worrying about potential paramours rejecting you for being too fat, too short, too whatever. It's entirely possible that you would've rejected them for your own reasons anyway (maybe they've never seen Star Wars which is a must-see in your list).
People who simply are "not the right fit" exist. The sooner you weed them out of your life, the happier you'll be.
Tip 9 – Prioritize Having Fun
Dating events are enjoyable for some, while they seem like high-pressure jobs for others. Rather than sourcing online dating service, think of dating as an opportunity to enhance your circle and interact with new people.
Prioritize having fun above all.
When you pursue activities you love and put yourself in a new environment, you can meet people with similar interests.
Perhaps you couldn't find your "special someone" but you'll have had a good time and made some new friends in the process.
Tip 10 – Learn To Handle Rejection Gracefully
Rejection is inevitable while dating; whoever looks for love has to face rejection at some point. But you should learn to handle rejection.
By being honest and staying positive, you can deal with rejection easily. Accept it as a part of dating, but don't spend too much time worrying about it.
Don't take anything personal and learn from your experience.
Tip 11 – Beware of technology
The internet and social media have created some paranoia when it comes to the dating world.
The crazy guy you went on a first date with can find you on Facebook, follow you on Instagram, check your dating app profile and finds out where you are with tagging and checking in.
Of course, online dating service are still an effective way to meet others, but do be careful when sending someone your location when you meet the person for the first time.
Tip 12 – Watch For Red Flags In Relationship
Red flag behaviors in a relationship are not good. '
If you suspect anything unhealthy, make sure to trust your instincts. Whether you are feeling ashamed, insecure, or undervalued, consider re-evaluating your relationship.
Some of the common relationship red flags include alcohol abuse, lack of commitment, lack of communication, controlling behavior, exclusively sexual relationship, etc.
Tip 13 – Take Time To Nurture The Relationship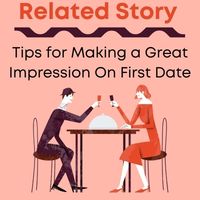 Dating is just the beginning of your journey to finding the right person. You need to nurture the new connection in order to move from dating to a committed relationship.
Communicate openly, ask questions, share your views, express your needs, desires, fears, and tell them how you feel. Welcome suggestions, and be open to change.


Final Thoughts:
These are some of the top online dating tips that can help singles ace the dating game. So, get started with your journey to finding the love of your life with these tips.